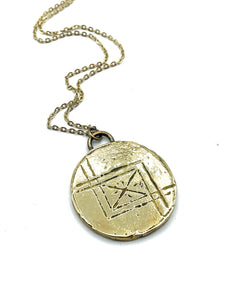 Co-Creator    Inherent Intelligence    Deep Knowing
In need of a reminder of your own unique power and gifts? Have you forgotten who you are? Wear this talisman to ignite the divinity within you, which is part of the collective creative consciousness. Get inspired! Inspire others! Live up to your potential as a badass creator!
All materials are brass.

Individually sand casted, ships within a week.