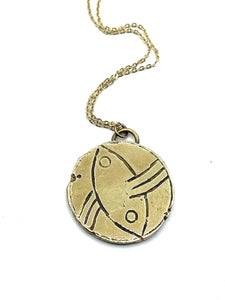 Sacred Space    Portal    Compassion
Wanting to reconnect to your heart? Ready to activate and expand your true superpower? Wear this talisman to bring in heart healing and expansion. Not only for your own good, but the good of the world! Allow those past traumas to crack you open! Share your compassion.
All materials are brass.

Individually sand casted, ships within a week.