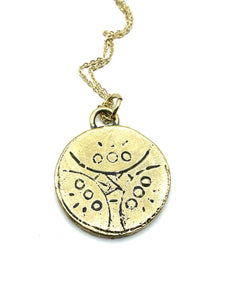 Joy    Elevation    Delight
Feeling down? Having an existential low? Wear this talisman to connect you to the joy, lightness, and effervescent energies that are here now. Dance with the faeries! Run with the wolves! Learn how to astral travel!
All materials are brass.

Individually sand casted, ships within a week.